April 17, 2019 — shinohai
This docker recipe has so far proved a stable way to get repeatable results when building Unobtanium binaries for 64-bit Linux and Windows. I am mainly making this post to reference the steps I took, as the method is applicable to most coins.
Download my unobtanium-devenv and untar it.
curl http://btcinfo.sdf.org/library/bitcoin/alts/uno/unobtanium-devenv.tar.gz | tar zxvf -
Enter devenv and build the docker image
cd unobtanium-devenv/ docker-compose -f docker-compose.yml -f unobtanium/docker-compose.windows.yml build
Go have a coffee and smoke while the container builds.
When that build finishes, start the container.
docker-compose -f docker-compose.yml -f unobtanium/docker-compose.windows.yml up -d
Find your container id and connect (as root)
docker container ls --all

docker exec -u root -t -i <container-id> /bin/bash
From the docker shell, go clone my Unobtanium repo.
git clone https://github.com/Shinoa-Fores/Unobtanium.git && cd Unobtanium/depends/
Let's do a Windows build, just for fun.
make HOST=x86_64-w64-mingw32
The process of compiling the dependncies takes about 2 hours. I usually also invoke `import colombuian websluts` at this point. When I return to the terminal we are ready to build the UNO qt and cli .exe's
cd ..

./autogen.sh

./configure --prefix="$PWD/depends/x86_64-w64-mingw32/"

make
Kill another hour drinking coffee, smoking, and looking at cats on internet.
mkdir -p bin

cp src/*.exe bin/

cp src/qt/unobtanium-qt.exe bin/
Enjoy your shiny new Windows wallet. Repeat the depends step and rebuild to produce binary for any arch you have a config for.
The x86_64 Linux version lets you do nice things, like run custom .qss so I darkened the wallet. I will post this config to the blog shortly.
Have fun, and feel free to complain about this build method on irc or telegram.
Tags: News, Bitcoin, Cryptocurrency, UNIX
April 13, 2019 — shinohai
Let's take a moment to celebrate that time a transsexual camho from Telegram visited #trilema irc, posted their "tits" for 2 bitcents, and got their picture published on trilema.com and no one batted an eye. Because animals are animals, whether superficially human or not, right?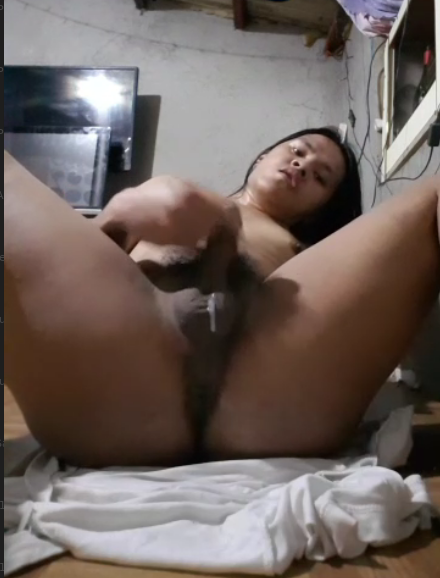 Happy Trannyversary all, and may this year bring abundant lulz to all.
March 24, 2019 — shinohai
US President Donald Trump's "social media director" Dan Scavino was ejected from Facebook this past week due to automatic spam detection systems identifying his activity as botlike. Like
#trilema
, Facebook continues to see rampant
npc activity
and marks yet another failure of the social media infrastructure following the
plaintext password debacle
that was also revealed earlier this week.
(archived)
Tags: News, Insecurity, Lulz
March 15, 2019 — shinohai
A Japanese court found former Mt. Gox CEO Mark Karpeles guilty of tampering with financial records, but elected to suspend his 2.5 year sentence and allowing him to avoid squealing like a pig in prison.
Bloomberg reported that Karpeles viewed his treatment by Japanese authorities as unfair, instead of thanking them for helping him shed some much needed weight:
Karpeles has said he was interrogated for months without a lawyer and bullied into signing a confession, a "nightmare" process during which he lost 77 pounds over 11 months.
The government of the U.S. still blames Russian national and former btc-e exchange operator Alexander Vinnik for laundering the stolen funds from Mt. Gox and is attempting to extradite him to America to face charges. (archived)
March 13, 2019 — shinohai
tl;dr: BlockCypher decides to continue to offer support for Ethereum despite services being non-operational for almost a month following the recent "upgrades" to the network.
After examining every which way we could think of to add the Trie state to our Ethereum state, we asked Vitalik for assistance. His first comment to us was "oh you're one of the few running one of those big, scary nodes." We asked him if he knew of anyone else running a "big, scary node" to see if we could possibly sync with them. He knew of no one, not even the Ethereum Foundation keeps a full archival copy of the Ethereum chain.(Emphasis added) We were back to square 1: starting the Full sync again, this time including the Trie state.
This led to stunning results:
"Lesson Learned #3: In the event of a chain re-organization, we may be the only ones to know the entire history of Ethereum transactions."
This seems to mark a developing trend of aversions to a "foundation" model though running big, scary nodes will always remain the only method to ensure a complete and accurate history of the blockchain.
You can read the entire shitty medium post discussing these lulz here if you're so inclined.
Tags: News, Bitcoin, Cryptocurrency, Lulz, Webshit
March 06, 2019 — shinohai
weechat-log-to-html is a Haskell script that converts weechat logs to no-nonsense html. This addition to the /library/ is part of this years goal to excise as much pythonshit as possible from everything I use on a regular basis. Individuals that have Bitlbee hooked up to their weechat will be pleased to know that this script also beautifully parses things such as telegram or discord logs, for which no suitable logger (at least not one written in the aforementioned pythonshit or nodejs) can be found.
To use:
Compile the script using `ghc` - I used version 8.0.2 with good results. Then simply run something like the following:

./weechat-log-to-html < (weechatlog) > output.html

Example output:

Once verified that it works for you, you can simply add the script to a cronjob to monitor the irc channels and other chats you wish to log.
March 03, 2019 — shinohai
Thailand's equivalent of the SEC announced it would be prohibiting the exchange of BCH (Btrash) and a handful of other cryptocurrencies in order to "protect its citizens" from fraud. The r/btc lemming force is expected to coordinate hundreds of posts later in the week denouncing all things Thai, which likely will stay confined to the reddit corral now that twitter CEO Jack Dorsey said he would not add Btrash as on option on Square payments or twitter. (archived)
February 28, 2019 — shinohai
Today's Lulz come courtesy of "Bitcoin Wallet" Coinomi, which handily sent user passwords over Google spell check in plain text using their Webshit framework. btcinfo sends condolonces to affected "users" and is very SFYL. (archived)