September 14, 2018 — shinohai
Mixxchain, where "Privacy Meets Scalability" has announced that as soon as they return from their roadshow and come up with some new buzzwords to inject into their website, will be taking applications for node operators on their vapourware network.
What are these innovative privacy features? Why KYC checks of course!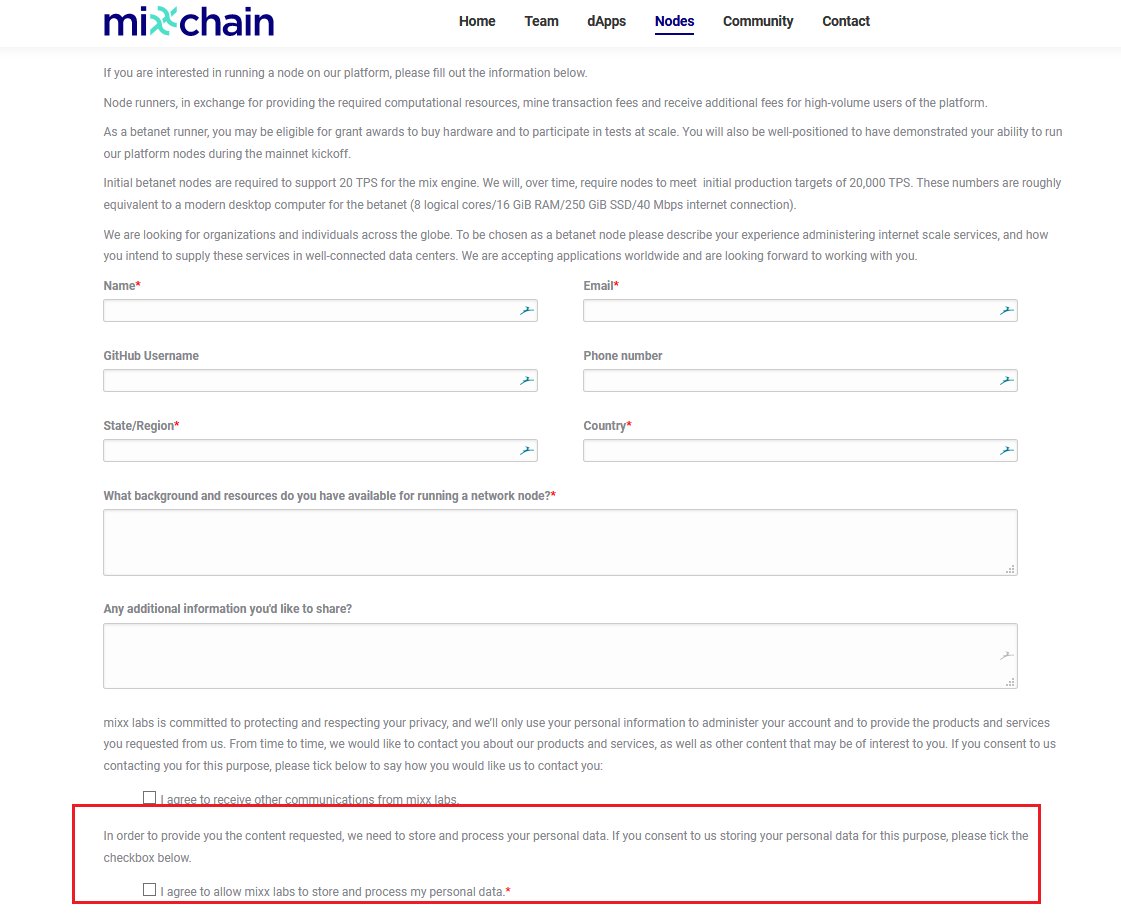 The founder of this flaming-tire-in-a-shitpit is David Chaum, whom the "team" section of the Mixxchain website claims is "widely recognized as the inventor of digital cash".
Tags: News, Cryptocurrency, Lulz, Scams