November 13, 2018 — shinohai
Unknown individuals gained access to the official Target twitter account earlier today and attempted to promote a 5000 BTC giveaway scam. The tweet posted by the hacker(s), now deleted, asked users to send small amounts of Bitcoin to an address in order to participate in a chance to win the Bitcoin prize, which is worth around $30 Million USD at the time of writing. The incident is another example of the poor security used by the twitter platform and its unwillingness to stop the proliferation of scams that usually target "verified" accounts.
Tags: News, Bitcoin, Scams, Webshit
October 05, 2018 — shinohai
mETHereum founder Vitalik Butterin admitted in a recent tweet that he is "really proud" that his 70% premine scamcoin has been so much more successful than his quantum computer scam.
Vitalik was quoted as saying during the initial offering that "We accept only bitcoin with no refunds for our premined ETH" a.k.a. "Fuck you, got mine".
Tags: News, Bitcoin, Cryptocurrency, Scams
September 14, 2018 — shinohai
Mixxchain, where "Privacy Meets Scalability" has announced that as soon as they return from their roadshow and come up with some new buzzwords to inject into their website, will be taking applications for node operators on their vapourware network.
What are these innovative privacy features? Why KYC checks of course!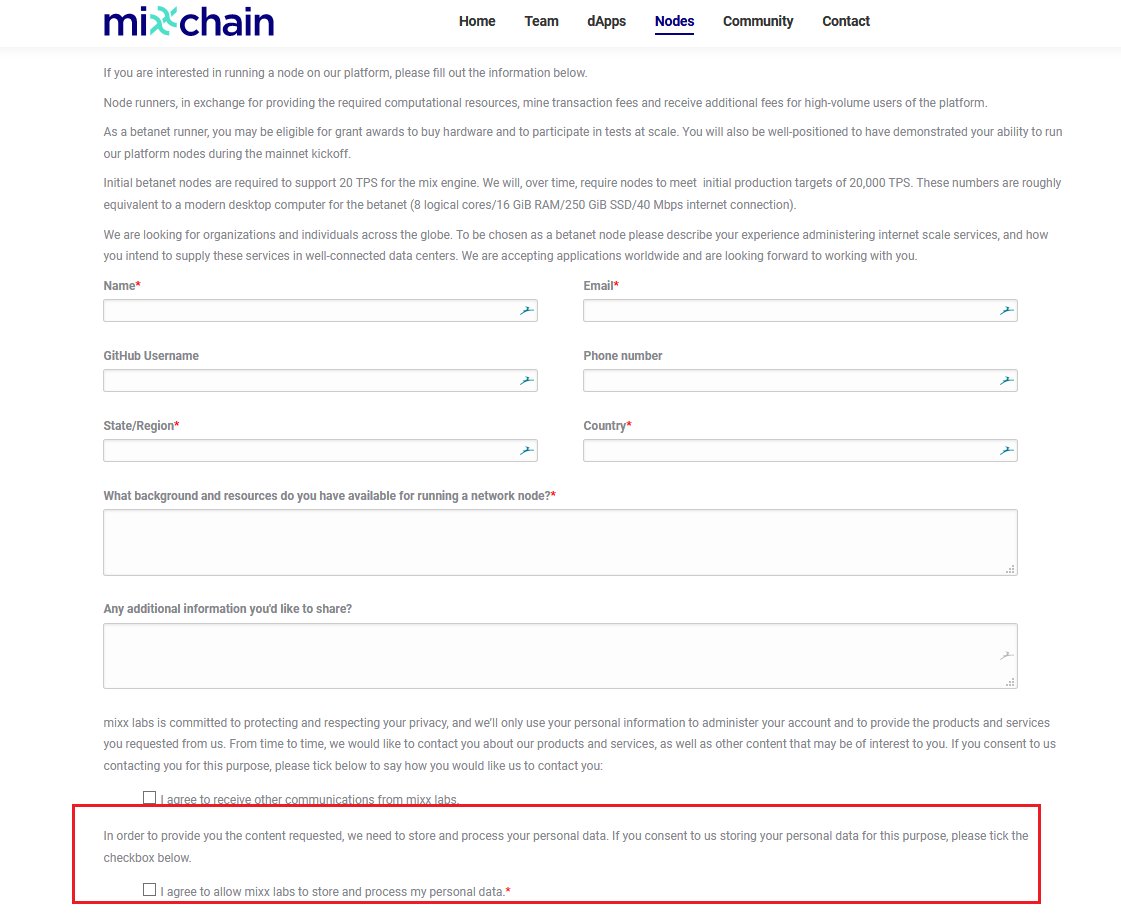 The founder of this flaming-tire-in-a-shitpit is David Chaum, whom the "team" section of the Mixxchain website claims is "widely recognized as the inventor of digital cash".
Tags: News, Cryptocurrency, Lulz, Scams
August 19, 2018 — shinohai
Craig "Hoaxtoshi" Wright announced plans to release a competing version of the BTrash implementation which he calls "Bitcoin SV" that will "provide a clear BCH implementation choice for miners who support Bitcoin's original vision". The new version - the really, real version of Bitcoin this time - will have support for 128MB blocks, despite the fact that the most blocks are less than 100KB, or 0.00333333333% of the current 32MB limit. The announcement comes in the midst of a time of increasing tensions between Hoaxtoshi and the "Bitcoin ABC" (BTrash) developers, who want to add new OP codes that Wright says will encourage illegal gambling and other things he can't patent or control. (archived)
Tags: News, Bitcoin, Cryptocurrency, Scams
June 17, 2018 — shinohai
A report from Business Insider indicates that sales of collectible "CryptoKitties" on the mEthereum database are rapidly plummeting. The startup was given $12 Million USD from "Venture Capitalists" that apparently wanted to see just how much money idiots would flush down the toilet while under the influence of feline jenkem. One of the founders of CryptoKitties says the slowdown is caused by users making more "thoughtful transactions" due to the increasing costs of transacting on the mEthereum network, a side effect that occurs when one writes contracts with the ability to launch a Denial of Service attack on itself just for lulz.
Tags: News, Bitcoin, Cryptocurrency, Lulz, Scams
May 18, 2018 — shinohai
Fake news outlet CoinGeek is reportedly now offering to sell citizenship in the beautiful 3rd-world tax haven of Antigua. Benefits are rumored to include not owning any actual bitcoin, and being forced to transact in fiatist darling Bcash1 instead. Coin Geek is owned by serial scammer and liar Calvin Ayre who is notorious for working closely with hoaxtoshi Craig Wright. Source: (archived)